Parrot Instant Vermicelli Nyonya Laksa Paste Noodles (140g x 4 pkg) x 2 Bag
Parrot Instant Vermicelli Nyonya Laksa is nutritionally rich product, delicious and easy to cook. This product have less cohesive and extensive texture .Also, high quality noodle bright in color, have an adequate shelf life without oxidative rancidity or microbial spoilage, and have good textural and cooking properties.
Parrot Consume with Lip-Smacking Enjoyment
Parrot brand, better known as the "bird brand" or also called the "green cop" considering its easy-to-identify green color packaging. They are a good contender for stir-fries and in a hot broth. Their neutral flavor makes them a great foil for strong flavor like soy sauce.
Ingredient of Parrot Instant Noodles
1) Vermicelli:
Corn Starch, Sago Starch, Tapioca Starch, Rice, Water & Permitted Food Conditioner.
2) Paste:
Chilli, Edible Oil, Shallot, Lemongrass, Salt, Sugar, Turmeric, Garlic, Maize Flour, Dried Shrimps, Coriander, Monosodium Glutamate (E621), Sodium Benzoate (E211).
How to Prepare Parrot Instant Noodles?
1) Add Instant Vermicelli and paste into 350-400ml of boiling water.
2) Cook it for 3-5 minutes
3) Best served with your favorite ingredients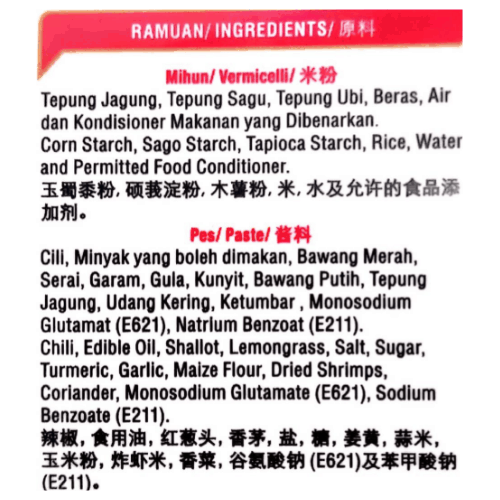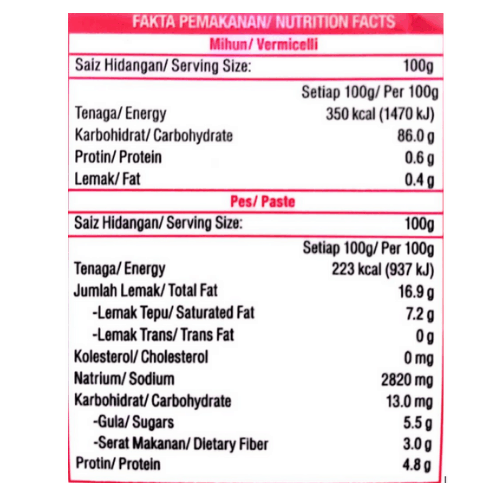 Additional information
| | |
| --- | --- |
| Weight | 1120 g |
| Dimensions | 15 × 10 × 15 cm |