Description
Patience Organic Chococrunch Bites Dark Chocolate & Raspberry 95g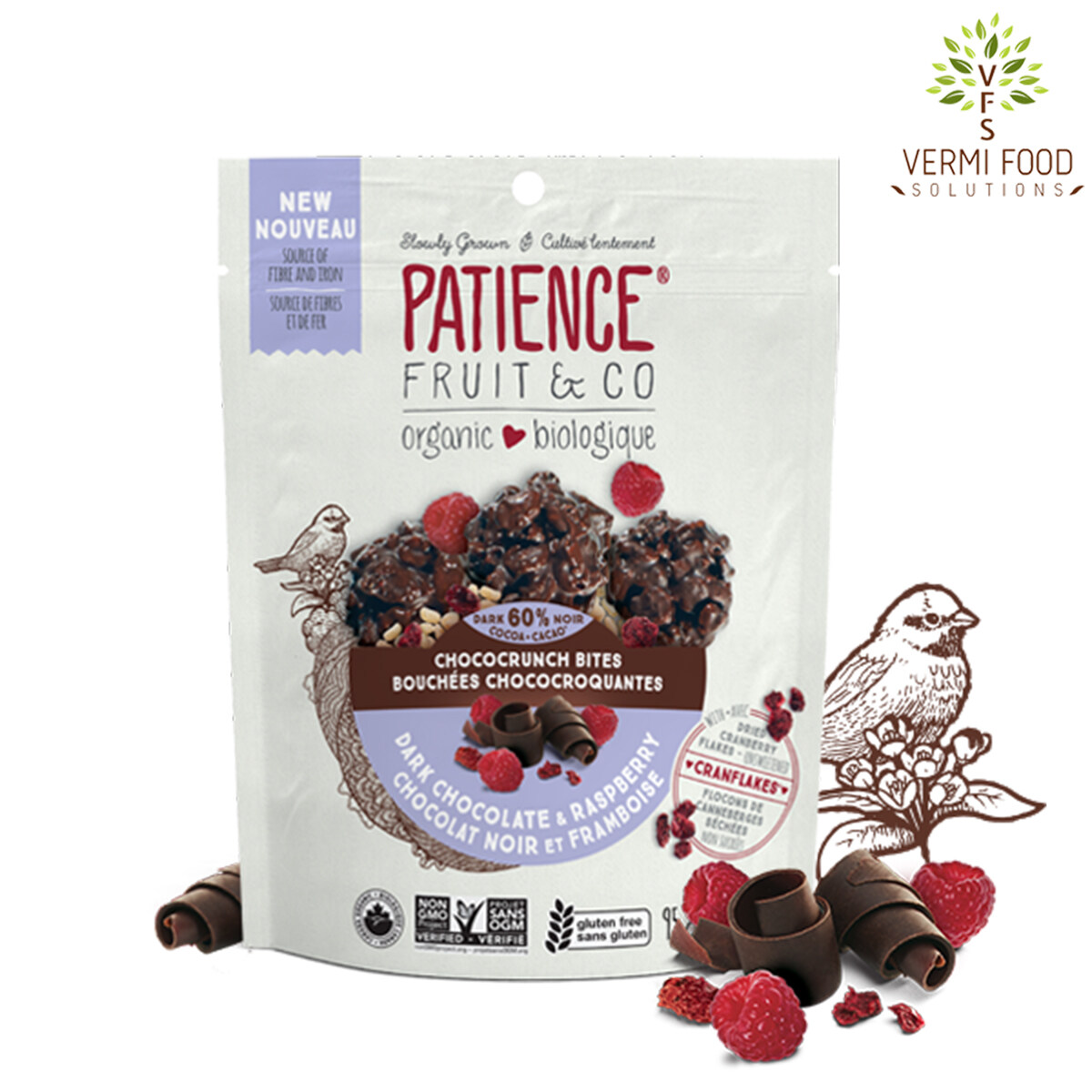 These Chococrunch Bites provide an exceptional taste experience as you enjoy the made-in-heaven combination of 60% dark chocolate, raspberries and our Cranflakes. It's the perfect blend of sweet and tart – your new favourite snack!
• High source of fiber, iron and calcium. • Contains 992 mg of polyphenols per portion of 40g • Halal • Organic • Non-GMO • Gluten-free • Kosher
Organic dark chocolate 60% cocoa (unsweetened chocolate, cane sugar, cocoa butter), Organic crispy brown rice, Organic dried cranberries, Organic roasted almonds, Organic cocoa butter, Organic powdered raspberries, Organic cranberry seeds, Organic sea salt. Cautions: Contains: Almond. May contain: Peanuts, Tree Nuts, Milk and Soy.
Ingredient:
Characteristic: